Client Goal
The goal for World Wide Group was to build an office area that reflects a forward-thinking and welcoming work environment for employees and clients. This space would have to be conducive to private meetings amid everyday work life. Volume control was paramount in the planning of the space to accommodate the use of technology and communication.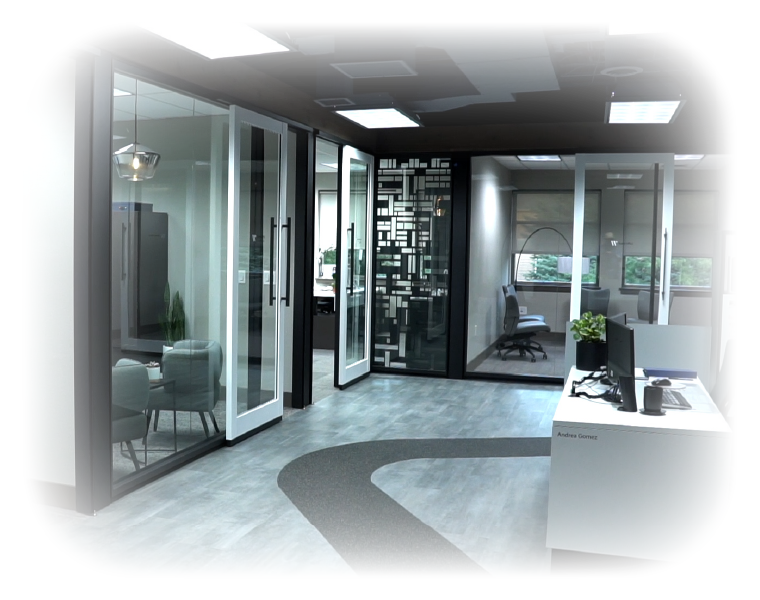 The Solution
Constructiv worked closely with Worldwide Group's interior designer, Misty Mason with Inner Beauty Design. She conveyed the needs of the client and the aesthetic for the space by providing a color palette and a plan. Through a collaborative effort, we designed the cabinet layout for the conference room and an executive office. Laminated glass was used to help with sound transfer along with adding Mass Loaded Vinyl (MLV) to wall tiles where there was an embedded tv. A carefully planned placement of merged wall tiles along with a custom metal screen were designed to create a distinctive space for a head-turning result.
Solutions Used
Laminated glass

Double insulation in walls

Mass loaded vinyl (MLV)

TURF acoustic ceiling

Embedded television

Hidden compartment for media equipment in the wall

Custom paint colors

Custom metal screen

Powder coated metal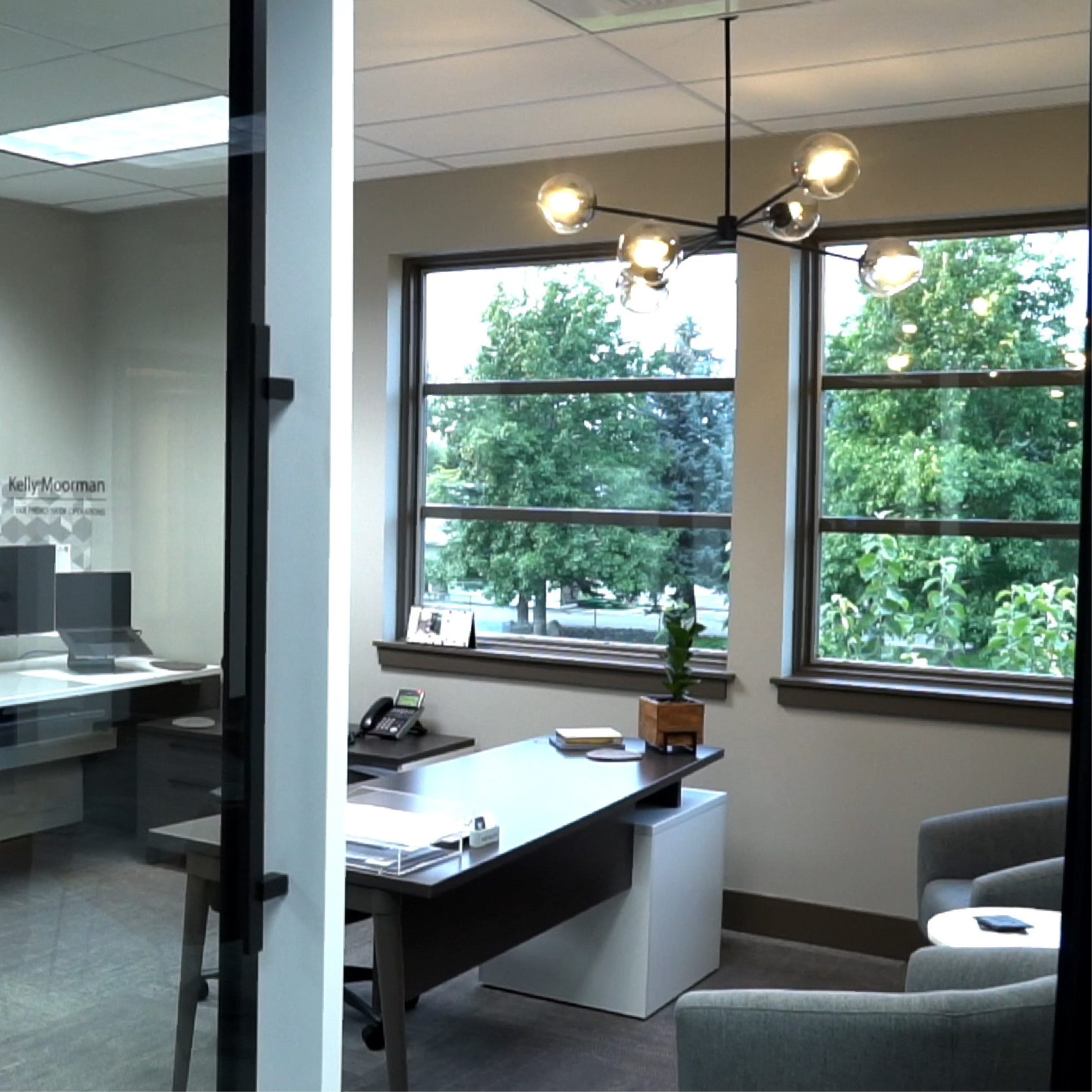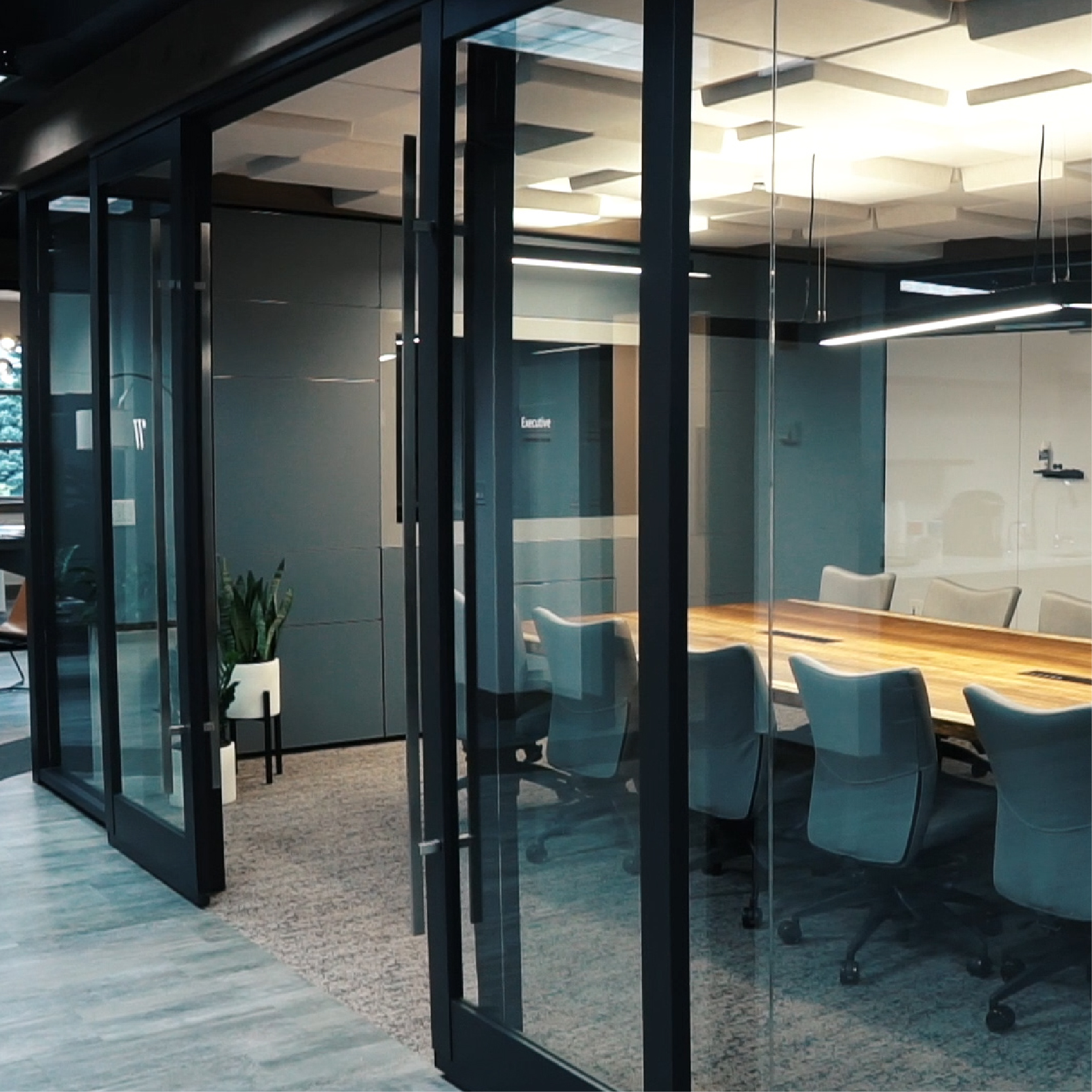 Ready for a consultation?
Let's talk and see how Constructiv can help you create a functional and aesthetically pleasing space.