Client Goal
Dr. Kyle Huish set out to create a space that would utilize the most current technology in the dental field while providing a private and comfortable experience for the clients. Each of these needs had to be met in an existing building with limited space.
The Solution
The Constructiv team, Dr. Kyle Huish, and WF Contractors collaborated in the development of the clinic that would accommodate the equipment and function of how the employees would utilize the area. Because the walls can be easily modified, it made it simple to adjust the wiring and technology that is behind the tiles like the embedded television for the clients to view their information. The end result was an aesthetically pleasing, highly functional space.
Solutions Used
Embedded televisions

Back-painted glass for a writable surface

Double insulation in walls

Custom cabinets

Accessibility to plumbing from walls and cabinets

Custom paint colors

Pre-constructed plumbing chases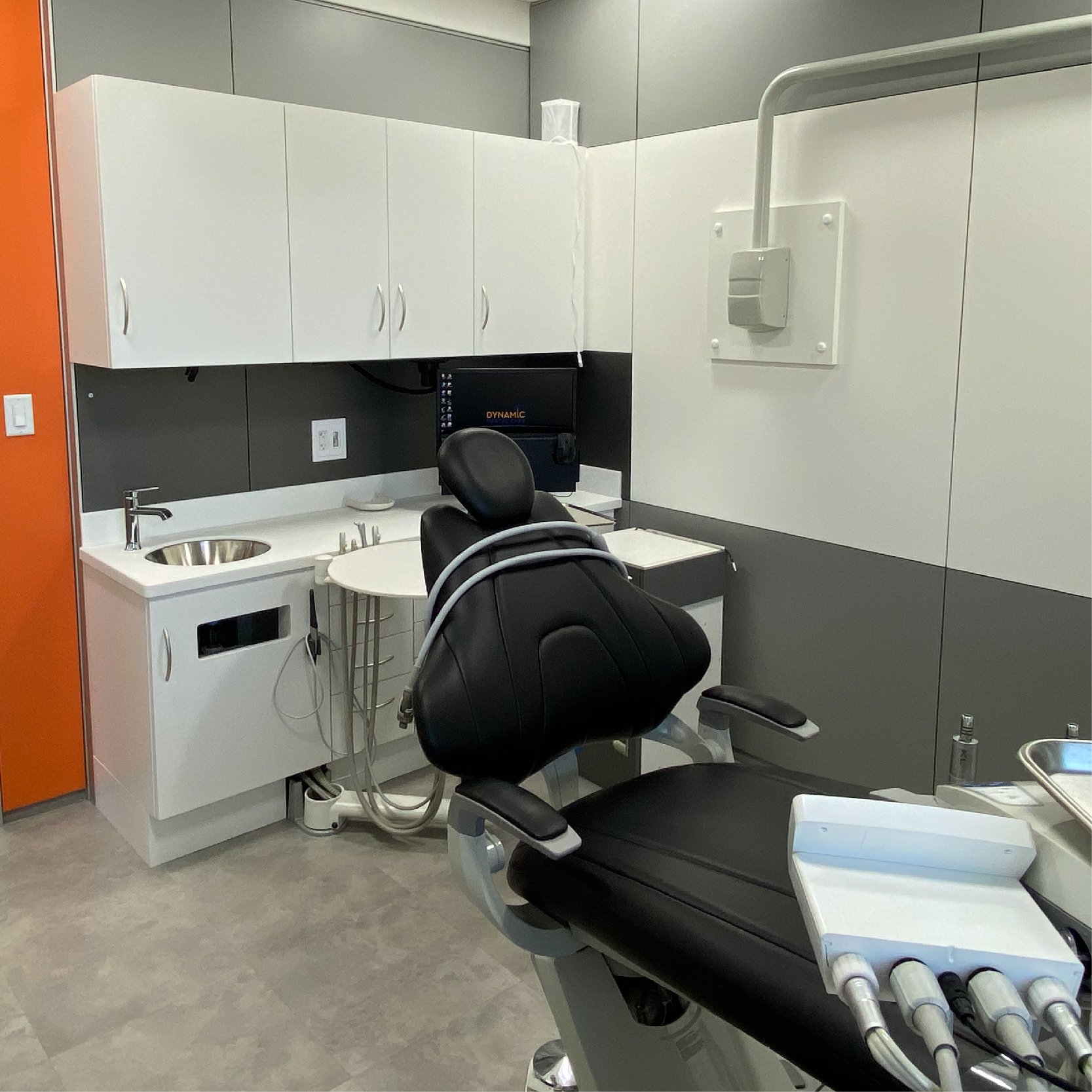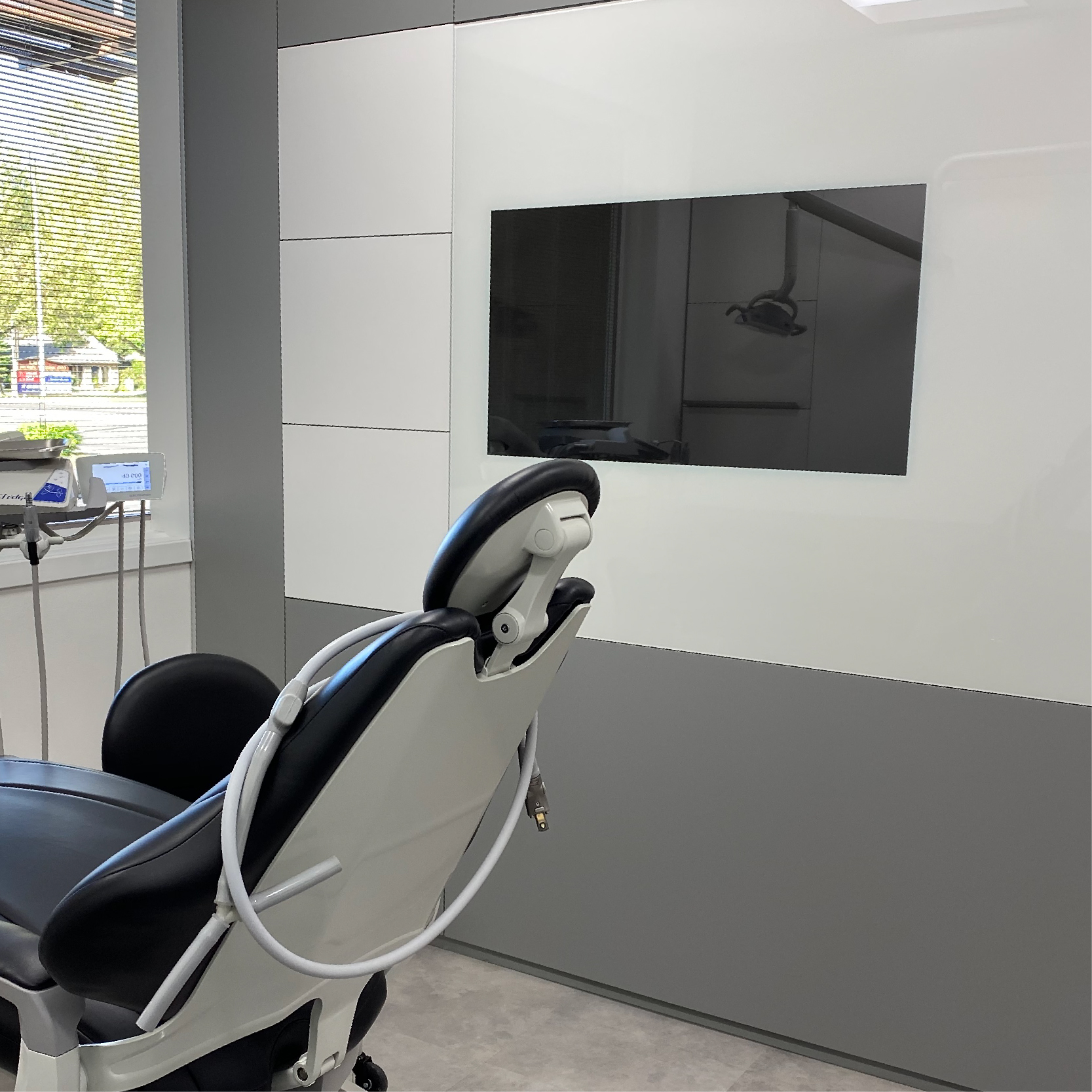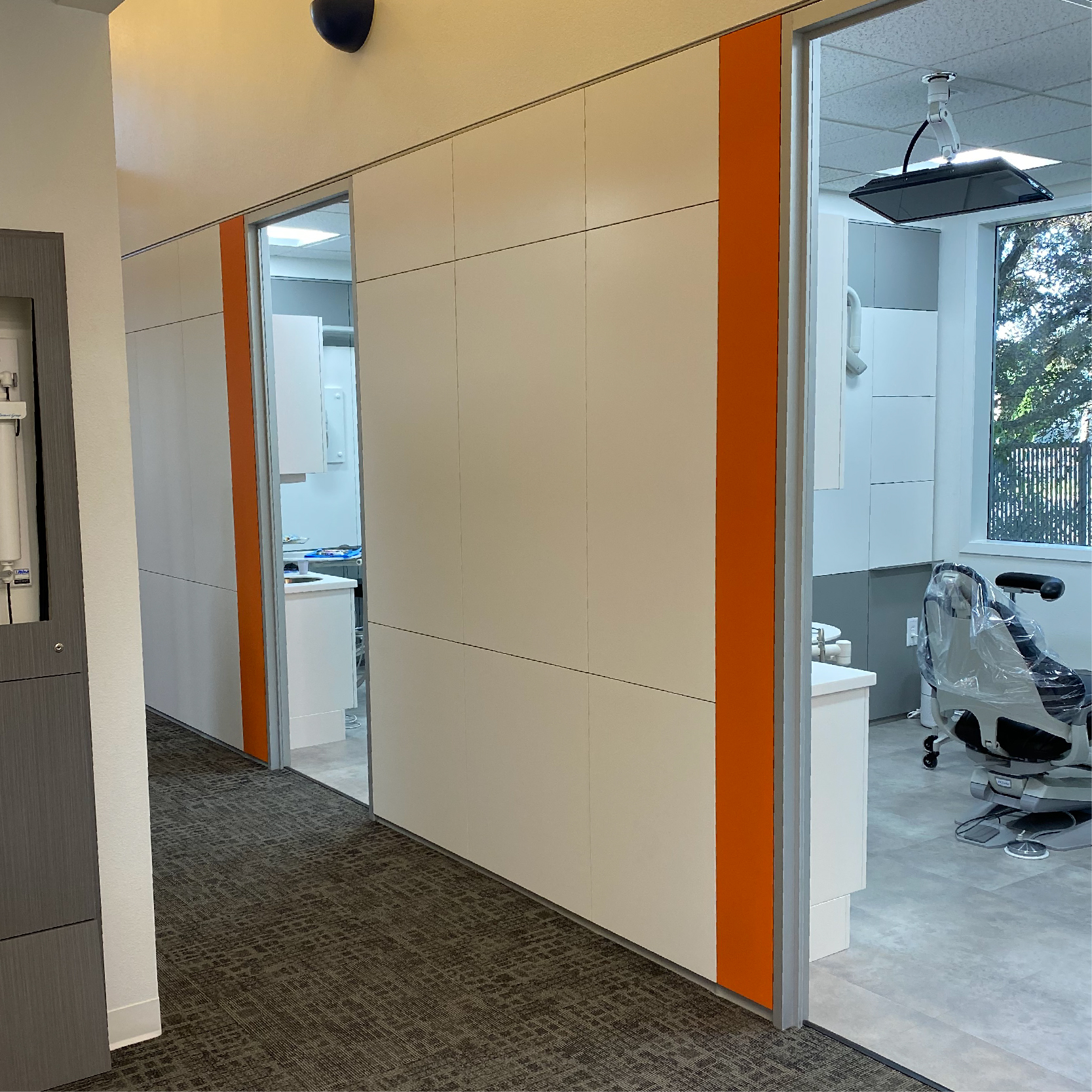 Ready for a consultation?
Let's talk and see how Constructiv can help you create a functional and aesthetically pleasing space.